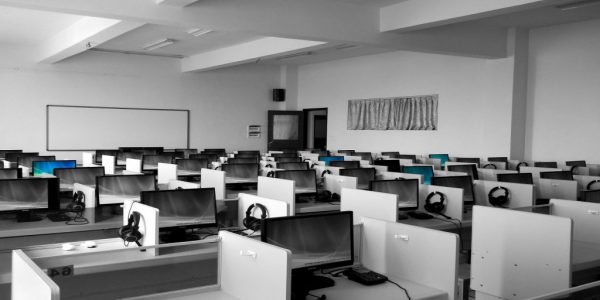 ---
Whether or not you consider yourself a techie or just competently tech-savvy, technology undoubtedly plays a big part in your Chicagoland business. It's what keeps you in constant contact with your clients and customers, enables you to promote new products or services, and offers you a platform to engage with new audiences every day. The bottom line is, using tech to your advantage gives your small business a competitive edge over your competitors. 
It's likely you are already using desktop or laptop computers, and potentially providing work cell phones or tablets to your employees as well. But who is responsible for managing this technology and ensuring that it performs securely at top levels and speeds? If the answer is "Me", or you don't have someone on staff that takes care of this important end of your business, then it's time to consider hiring a managed IT services provider.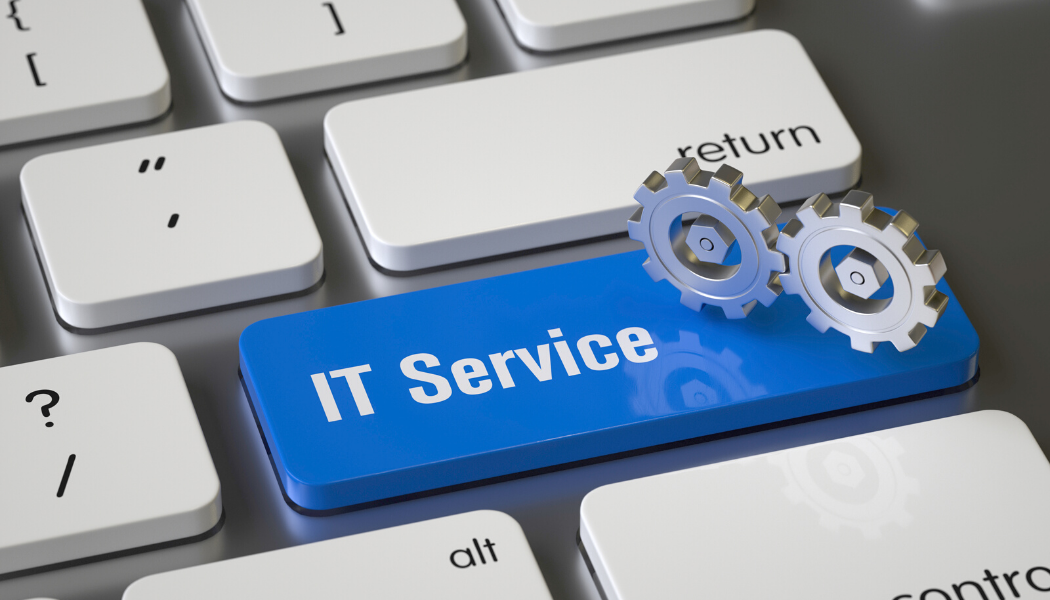 What is Managed IT?
Managed IT services allow you to outsource the management and operation of your technology to a third party, also referred to as a Managed Services Provider (MSP). Outsourcing these operations frees up your time, allowing you to focus on your business and gives you peace of mind knowing a team of experts in handling every essential aspect of your technological needs.
A managed services provider assumes the responsibility of your IT infrastructure, monitoring your tech 24/7, taking a proactive approach to updates and potential threats, performing necessary maintenance, and offering additional support that is specifically designed to meet your business needs.
What are the Differences between Traditional IT and Managed IT? 
One of the main differences between managed IT services and a traditional IT support team is how tech-related issues are handled. With traditional IT support, the approach is normally reactive. This involves playing catch-up when issues arise to get your systems back up and running, which can cause detrimental downtime and lost productivity. However, with a managed IT services provider, your IT support takes a proactive approach, meaning threats and potential problems are identified and fixed prior to an issue arising.
While not all issues can be resolved by "remoting-in", cloud computing has made things significantly easier for an MSP to monitor and resolve various issues remotely. This decreases your downtime and allows for more effective IT management.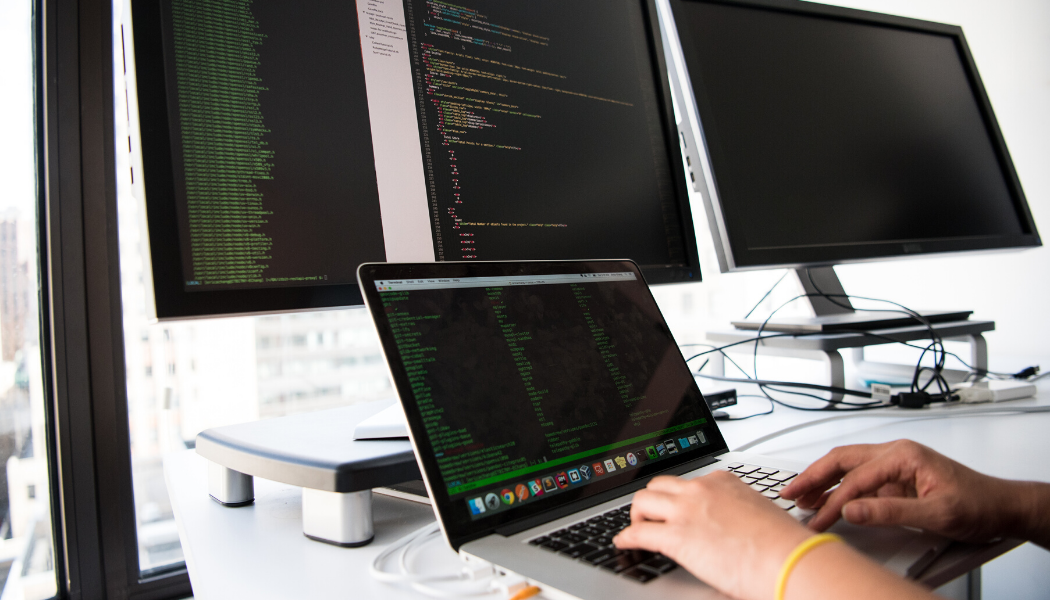 What Services Are Provided?
Services offered by MSPs typically include the following:
Asset Management

Business Continuity

Cloud Computing Solutions

Compliance 

Data Backup & Security

Disconnect & Reconnect

Hosting Solutions

Networking

On-site Support

Remote Support

Workstation Maintenance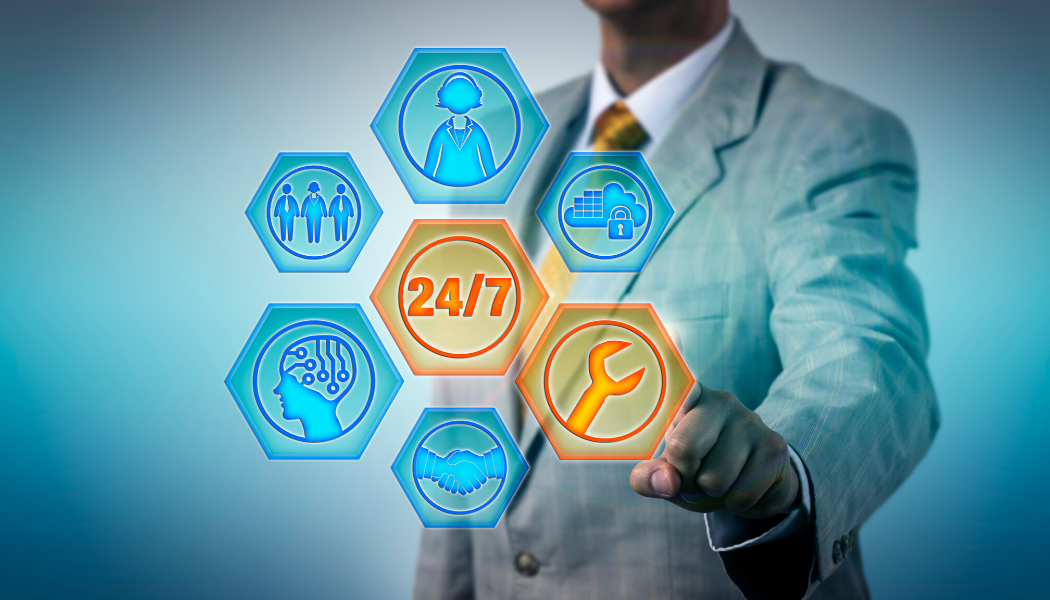 Benefits of Hiring an MSP
One of the main benefits of hiring an MSP is that it is a more cost-effective plan than retaining an on-site team. As the owner of a small to medium-sized business, you might not have the budget to employ and support a competent IT team to manage your technology, and entrusting your tech needs to a remote-based team is less expensive. However, this is not the only benefit. A few others are as follows: 
Access to a Team of Experts:

MSPs are experts in the tech field, trained as top technicians who understand your IT infrastructure and how to help your business operate more efficiently. They also serve as CIO and IT managers working side by side with you to ensure your IT strategy is in line with your business needs and goals. 

Business Focus:

Knowing a team of experts has your technology under control, you can relax a little and put more focus on running your business instead of stressing out when tech issues arise. 

Decreased Security Risks:

When you work alongside an MSP, they will decrease your risk of a breach or cyber-attack by ensuring your technology is up-to-date with the latest anti-virus protection and they will monitor for any abnormalities. While this doesn't mean your business is invincible to an attack, it does mean your chances are greatly diminished. 

Flexibility and Scalability:

With an MSP, the services provided are not a one-size-fits-all scenario. Services can be designed specifically to fit your needs and scaled to help your business grow in an effective and efficient manner. 

Proactive and Preventative Support:

Managed services take a proactive approach to supporting your business and managing your technology. Instead of waiting for an issue to arise and reacting to it, your team of experts will identify potential issues or threats and provide solutions to prevent them from becoming problems. 

Quicker Response Time:

Unlike a traditional IT department where employees are confined to hours of operation, providers are available to you for extended hours, often 24/7. This means when issues do arise, your business will not experience extended periods of downtime costing you productivity or revenue. 
Is hiring an MSP the right step for your business? If you're ready to learn more about what working with a provider can do for your company, contact EQ online or give our team a call.
---
Feel free to share our post among your friends and family