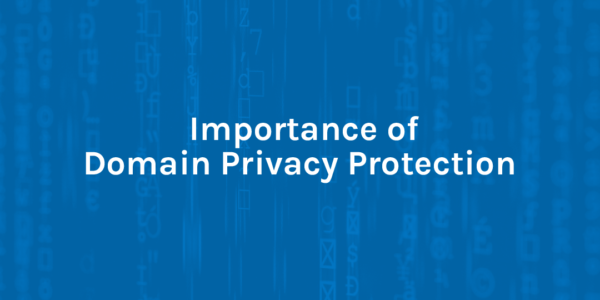 ---
When you buy or register a domain, you need to purchase it with a valid name, email, and address, which is all filed on record as "virtual real-estate". This is to prove that you own the domain when it comes to selling it. Domain name records are just like public property records and are made public and accessible through a WHOIS database search.
WHOIS (pronounced as the phrase "Who is") is a query and response protocol that is widely used for querying databases that store the registered users or assignees of an Internet resource, such as a domain name, an IP address block, or an autonomous system, but is also used for a wider range of other information.
With the domain registry database being public, anyone can search for your information through the WHOIS search, making it a haven for spammers.
WHOIS Protection = Domain Privacy Protection
Domain Privacy Protection hides your name, email, and address from the public registry database and prevents people from being able to find you through the WHOIS search.
Spammers use this information to send you junk mail, and because it is public, almost every spammer can access your email address if they want to. Other people can use this information maliciously.
This is before and after getting Domain Privacy Protection. Notice, all your details are protected to help you prevent any issues: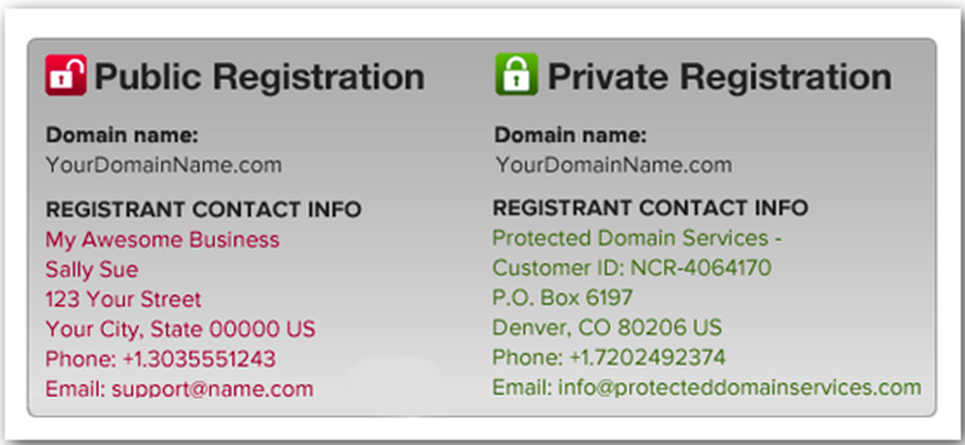 We highly recommend you protect your personal, private information against any spam or malicious attempts using your details using Domain Privacy Protection. If you're not sure where to start, or how this process can help, contact us. We're here to answer any questions you may have regarding your business's online presence.
---
Feel free to share our post among your friends and family