Since incorporating EQ Technology Group in 2011, we've gone through a number of changes, across the board really; everything from company culture, to our mission statement, how we market ourselves and most importantly the services that we offer our customers. We've been evolving since our creation to accommodate the fast pace change of technology, social media, search engine optimization and web marketing as a whole. How we promote our businesses and our client's businesses is very different from what it was in 2011, when you really think about it, because there are so many more channels to use. We are constantly evolving our techniques to grab and reach everyone possible that we think would be interested in our content and our services.
One thing that we've done in the last year is redesign our website – twice. And that's what this post is about. It's not only about our new website that we launched yesterday, but just like we're going to show you on every single project that we work on with our clients, I am going to show you how we got here today – from 2011 to 2017, this is our journey.
If you've ever checked out my most vulnerable post that I have ever blogged, you'll know a little bit about my history and how and why I decided to create EQ Technology Group. If you haven't, I encourage you to check it out as this will tie a lot of things together as the story goes on.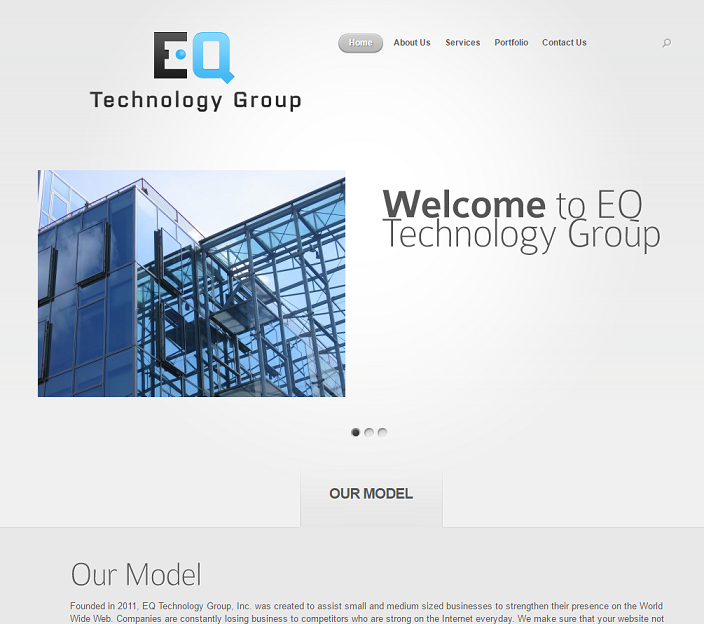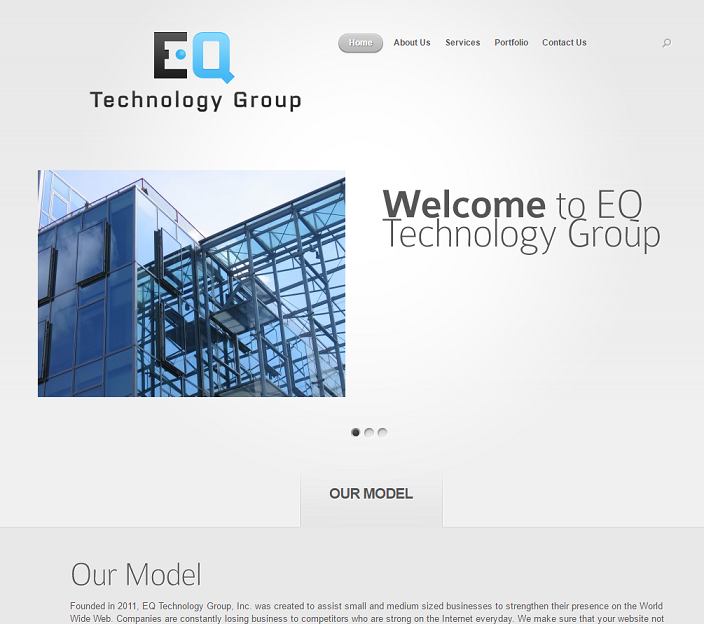 When we first started out, I launched a simple website to get our information out there and have something for someone to check out if they were trying to get in touch with us, and also a little bit about us and what services we provided. Because when we started off and it was just me at the time, I had enough word of mouth business that I didn't concentrate on generating content or building a SEO campaign for my business – I really wish I would have, but I didn't understand the importance at that time of doing the same thing for my business that I was doing for my clients. It's crazy to think about now but I was so busy and learning so much about being in business on my own that I didn't even focus the time to replicate the results I would bring for my clients for my OWN business. In that blog post I mentioned earlier, it also talks about learning a LOT over the years and this was one of those lessons.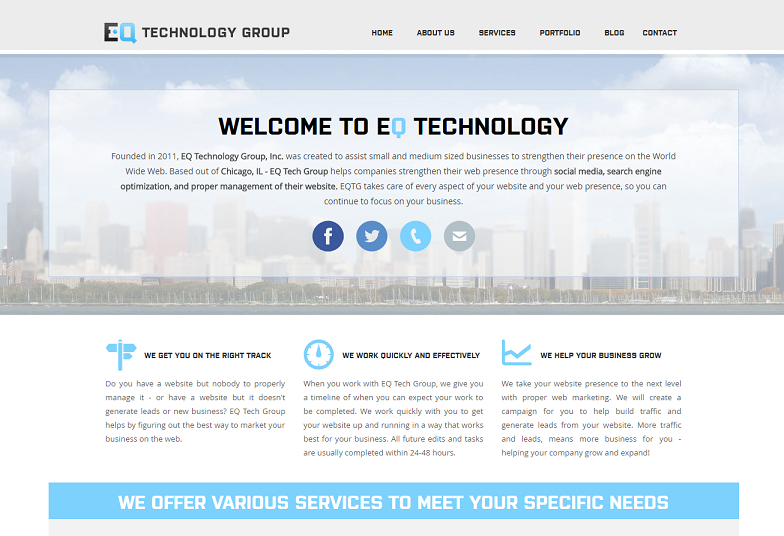 As I started to want to grow the business, I realized that I wouldn't have enough word of mouth business to suffice proper growth and bringing others onto our team, so in 2013 I decided to launch a new website that had more details about our services, and a blog section so I could start writing about what we did and what we could do. The content was never really focused, and honestly I don't even remember some of it, but even then I still didn't see the importance of content generation and how it would help our overall exposure. I focused too much on that analytical thing, the short term instead of focusing on what could come of the long term. Again, we were seeing excellent results for our clients across the board, but still didn't pay enough attention to our own exposure.
In 2015 I took a full time business operations and development position with a company that I had worked with for many years to get their marketing back on track and also bring new technology and ideas into the company. I spent 14 months there and in 2016 I decided it was time to put all of my focus back into EQTG. EQ has always been my passion, ever since I started my hosting company when I was 19 years old – so I felt it was important to keep chasing that passion and keep helping companies kill it on the web. So in the 2nd quarter of 2016, I got back into it full swing and decided again it was time for a new website.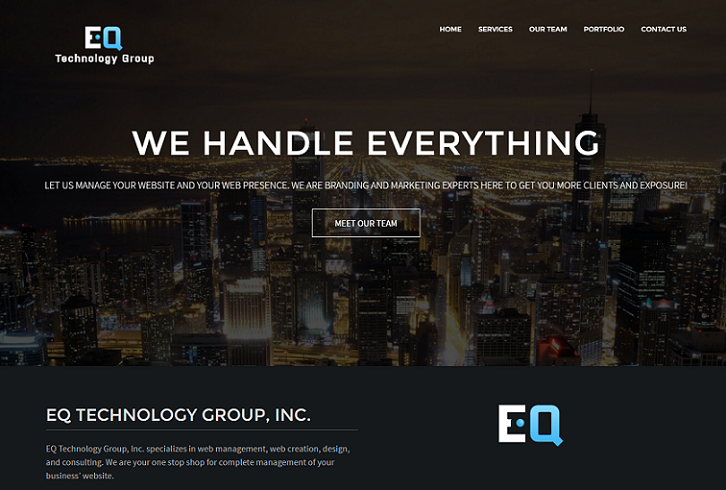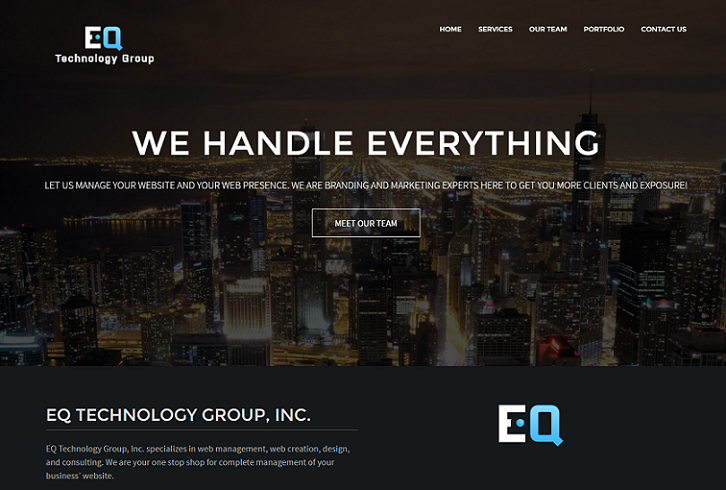 The main thing that I wanted to accomplish with this new design was responsiveness across all platforms. I chose to go with a one page design to focus on contact form lead capture and also drive more calls to my business. I would promote myself mostly on social media, coming up with different creative strategies and posts to attract some likes and shares, and that worked well. I received tremendous feedback of my new design, since it had been almost 3 years since we had done something with it, and it really motivated me to want to do more with it.
At the end of the 2016 I created plans and goals for 2017 and 2018, and really wanted to hold myself to every single one of them. While we are still on track with everything, one major goal that we had jumped on early, because the opportunity was too good and felt too right to pass up, was gaining our first office space. For 6 years I had worked from my home – starting off in the spare bedroom of my parents home, to a home office in my own house, and a condo that I live in now – it was time to separate my home life and my office life. With this came the need to create an even newer site for EQ that I would be able to really build up and really hit the Naperville area hard with our name and our services.
I introduce to you EQTechGroup.com V4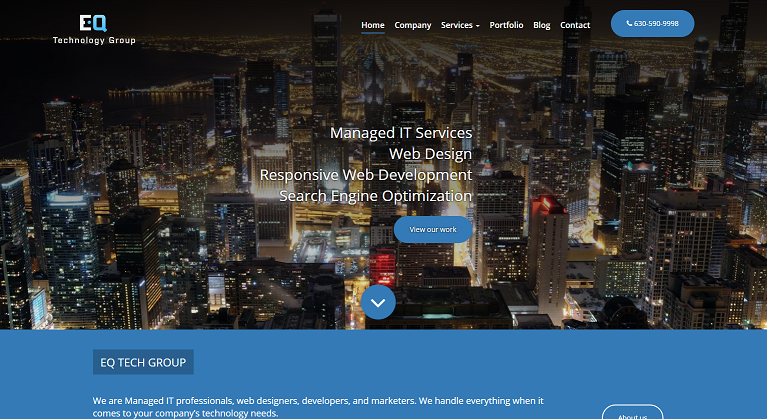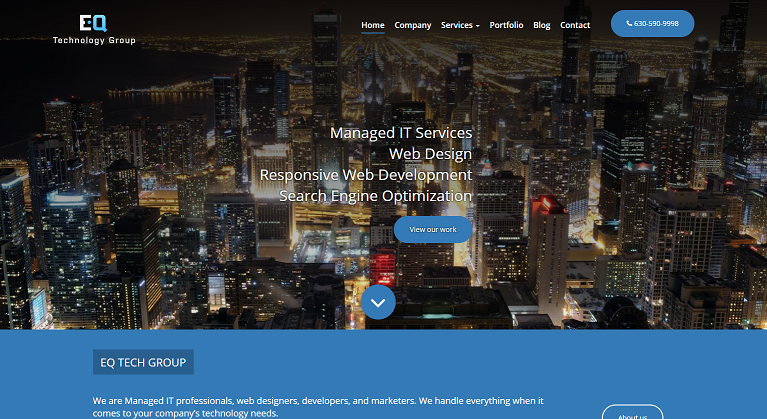 We spent a lot of time and attention on the design and layout and built a website that we will be able to grow with great content and information regarding the industry, changes in design, IT services, new hardware discussions, case studies, ETC. ETC. ETC. There's a ton of great stuff that we have planned and it's all going to be coming to EQTechGroup.com in the next few weeks. We're hoping to advance on another one of our 2018 goals early when it comes to expansion. Our company is growing and so is our team. We couldn't be more excited about the launch of this new site and everything else that is to come.
I appreciate all feedback and suggestions when it comes to anything I put out, so feel free to email me – rich*!at!*eqtechgroup.com – I'd love to hear from you. Also if you have any questions for me, please reach out. I love talking with new people and helping out anyway that I can.